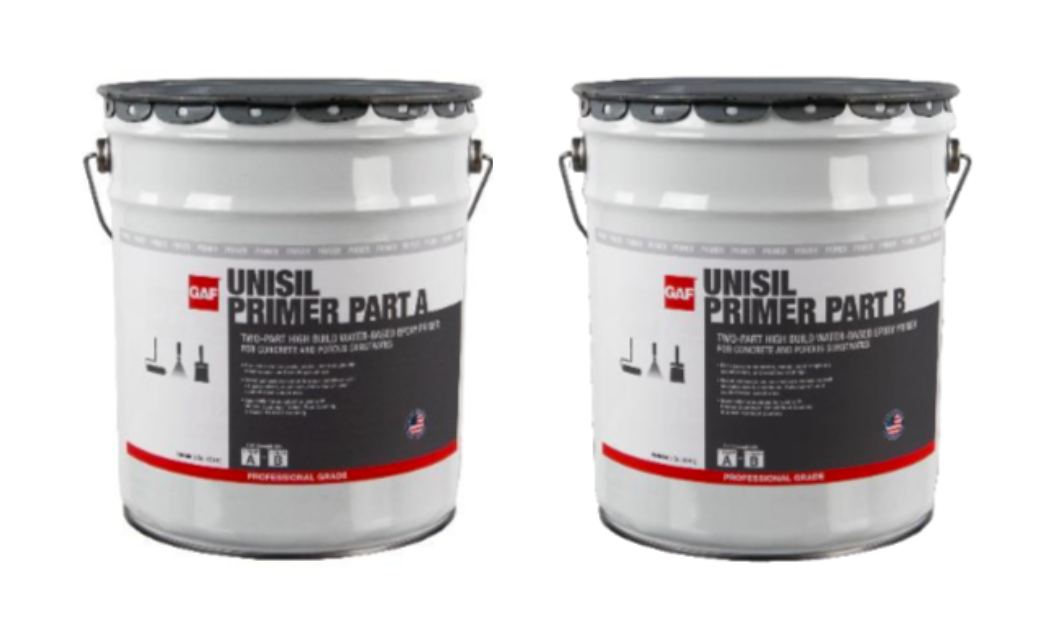 Unisil Primer (Part A + B) Kit
SKU
890531000 + 890533000
Unisil Primer is a two-component, water-based, 1 to
1 ratio primer specifically designed for optimizing the adhesion of Unisil HS Roof Coating over a variety of roofing substrates.
It is also effective at increasing the bond of acrylic, polyure- thane, butyl, and silicone coats over most new or existing roof, deck, and wall substrates, as well as existing coatings. Unisil Primer is safe to use, has very little odor, and is easy to clean up.
Unisil Primer's water-based epoxy tolerates damp & cool conditions, seals surfaces, and stops asphalt bleed-through.