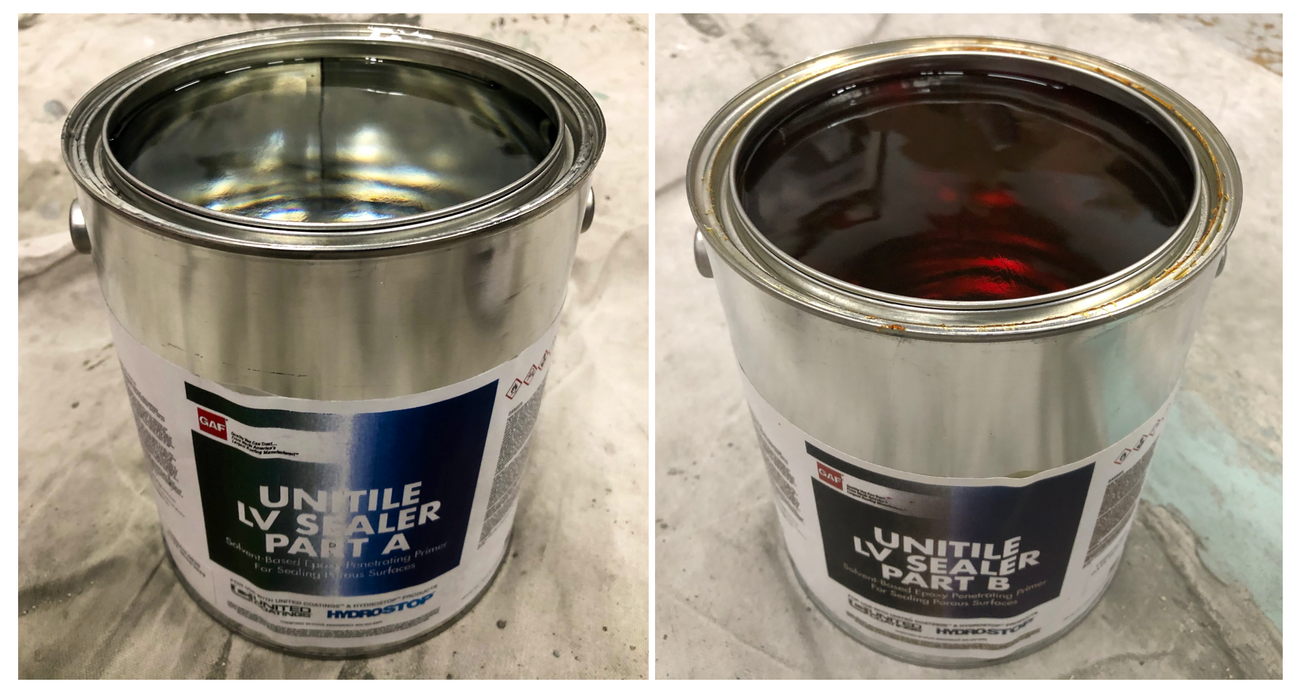 UniTile LV Sealer/ Primer (A + B) Kit
SKU
890548000 + 890550000
UniTile LV Sealer is a two component, solvent-based epoxy primer designed to seal porous substrates while improving adhesion.
Advantages:
Adhesion: the penetrating action of UniTile LV Sealer imparts a tenacious chemical and physical bond to concrete, brick, wood, fiberglass, plaster or drywall. This sealer creates an excellent bond with most topcoats to these substrates.
Non-Lifting: any of GAF's coatings may be applied over cured UniTile LV Sealer without lifting or bubbling this solvent-resistant primer/sealer.
Deep Penetration: the thin viscosity of the liquid allows UniTile LV Sealer to penetrate very small crevices and preserve dense, steel troweled concrete, float finish concrete, sandblasted concrete or similar surfaces.
Eliminates Concrete Dusting: in-depth protection eliminates concrete dusting and affords years of minimum maintenance.
Anti-Spalling: applied to concrete decks, walks, industrial areas, etc., UniTile LV Sealer effectively protects concrete from intrusion of destructive salts, oils, solvents and gasoline. It prevents damage from freezing and spalling, preserving concrete in a stable condition.